The series includes Silverwing, Sunwing, and Firewing. Some people consider Darkwing as the prequel to the series.
Silverwing (1997)

Edit
Sunwing (1999)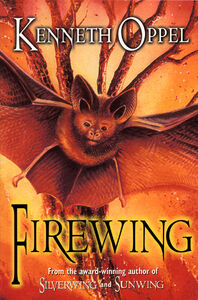 Firewing (2002)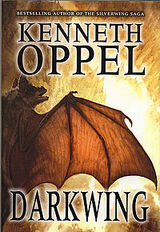 Darkwing (2007)
Fifth Novel (TBD)
Edit
"I think there may well be another Silverwing novel, and it would definitely feature Shade, as well as Griffin and Luna and Marina. And of course Goth. I'm still waiting for the central ideas to come to me though. I never planned it as a series of any set length. After each book I waited until I had what I thought was an exciting idea before carrying on. I do think there's a fourth book coming; I'm not sure I'm ready to say goodbye to the characters or the world yet."
―Kenneth Oppel[1]
References
Edit
Ad blocker interference detected!
Wikia is a free-to-use site that makes money from advertising. We have a modified experience for viewers using ad blockers

Wikia is not accessible if you've made further modifications. Remove the custom ad blocker rule(s) and the page will load as expected.